Regular price
$85.00 USD
Sale price
$85.00 USD
Unit price
per
Sale
Sold out
The Ultimate Herpes outbreak bundle offers 3 products that relieve Itching+ Burning+ Tingling+ Odor: anti-spray, topical cream, and gentle soap. These 3 products work magic together. It's no limit on how much you can use the products.
Speed Me Up Topical Cream
Topical ointment for the herpes simplex I & II viruses* (HSV1 & HSV2) and works fast to relieve Itching & Tingling + Pain (aching) & Burning symptoms caused by the herpes outbreak. Using all-natural ingredients. Not a cure for herpes.
Ingredients
Coconut oil, Tea Tree oil, Clove oil, Bee Wax, Vitamin E
Directions
Wash your hands.

Take a Q-tip to take a small amount of the product and apply it on the outbreak site with any cuts, blisters, sores, or developing areas.

Reapply with a new Q-tip every time you go urinate.

Don't ever reapply the used Q-tip in the cream.

Always use a new Q-tips when applying the product.

Wash your hands after applying.
Itch Be Gone Spray- Anti-Itch
Anti-itch Spray offers immediately relieve from Unbearable Itching during a herpes simplex virus (HSV 1 & HSV2) outbreak. You can apply it on facials, cold sores, and genital areas. DO NOT SPRAY IN THE MOUTH.
Ingredients
Purified water, Clove Oil, Lemon Balm Oil, Peppermint, Witch Hazel
Directions
You will hold the bottle 8-12 inches away from the infected area. Apply as needed.
Wash Out Soap for Genital Outbreaks
The natural soap offers a gentle genital wash during a herpes simplex virus (HSV1 & HSV2) outbreak. The soap provides a soft peppermint scent. The soap works fast to relieve Burning+Itching+ Tingling+ Odor during an outbreak.
Ingredients
Shea butter Soap base, Clove Oil, Tea Tree oil, Lavender oil, Lemon Balm, Vitamin E, Peppermint Oil
Returning Customers Note: The soap will appear lighter in color because of the ingredients process. The products still work the same. We are looking to get the color consistent. 
Warning
If you experience irritation after using other products, stop using them immediately.
Share
View full details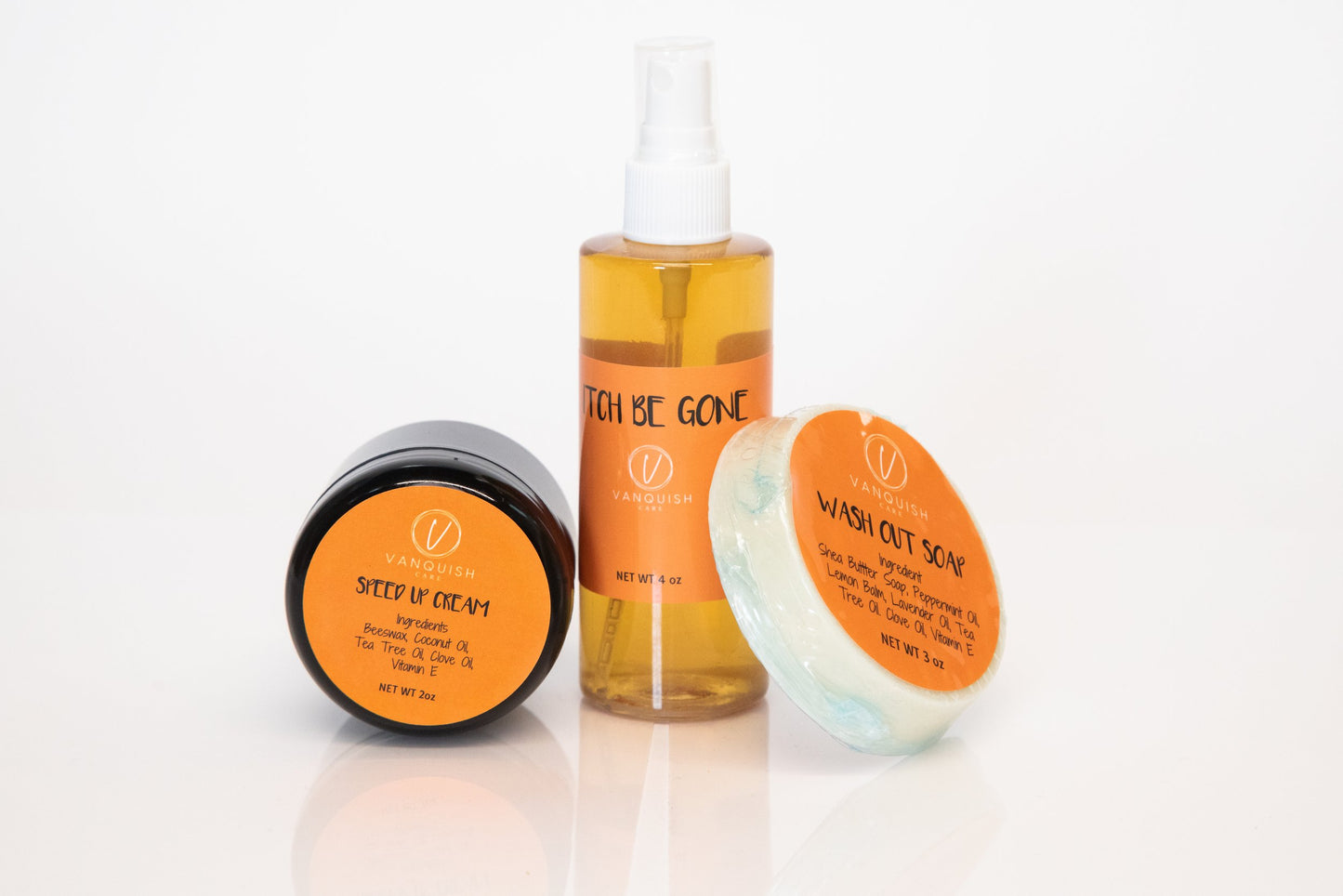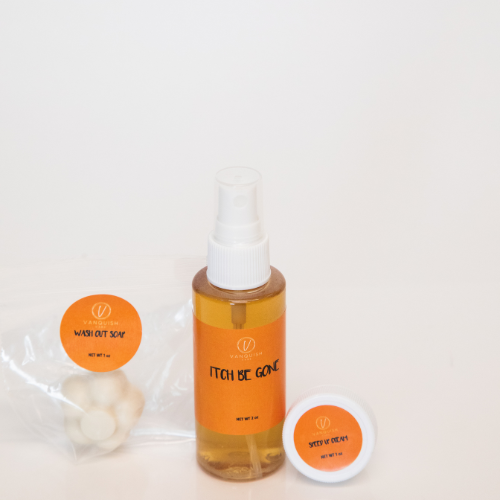 Game changer
Love these products!
The sores are just about gone after using this daily since I got it 3 days ago!
What a relief!
10 stars!
5stars
Great for you and your partner
Wasn't good
It hasn't done nothing for me